Here on the Think Like Aquinas blog, I have two goals.  The first is very personal:  I want to read through Aquinas' Summa Theologiae in order, and this blog is a place where I can keep my notes and invite questions.  During my undergraduate work at Thomas Aquinas College, and again while getting my masters degree at the International Theological Institute, and yet again while earning a doctoral degree at Marquette University, I have studied parts of the Summa closely.  But never have I just read straight through the whole thing.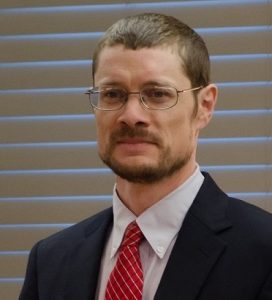 While I'm at it, I want to correct the translation.  I work with The Aquinas Institute, the premier publisher of Aquinas's works in English.  Our mission is eventually to publish everything that Aquinas wrote in facing-page Latin-English editions designed for people who actually want to study them:  nice print, big margins, durable binding, and the best Latin texts available.  We already published an edition of the Summa using the already-existing Blackfriar's translation, but, as everyone knows, the translation has problems.  At least we provide the facing-page Latin!  Meanwhile, you can find the very latest version of the English text at our online Aquinas reader.
The second goal on this blog is to reflect on what habits are necessary for a theologian's work.  When a professional theologian speaks to a lay audience and "popularizes" the topic, the reason for simplifying things isn't that his audience lacks knowledge of tonloads of facts.  The difference between a theologian is not memorization of facts but the formation of certain mental habits needed to grasp and to create theological arguments.
St. Thomas Aquinas was not perfect.  But he was such a towering figure, easily the greatest of all the doctors of the Church, and recommended by countless popes, that we can safely take Aquinas as our starting point for defining the habits of the theologian.  Hence the title of this blog:  "Think Like Aquinas."  In my reading I hope to absorb Aquinas's habits more deeply, and in the near future I hope to kick off a podcast to share my own thoughts about the art and the science of theology.
For more about me, and for wider ramblings about family and life and the universe, see my personal blog New Song.